Seasonal Cocktails To Try At Lucky's Lounge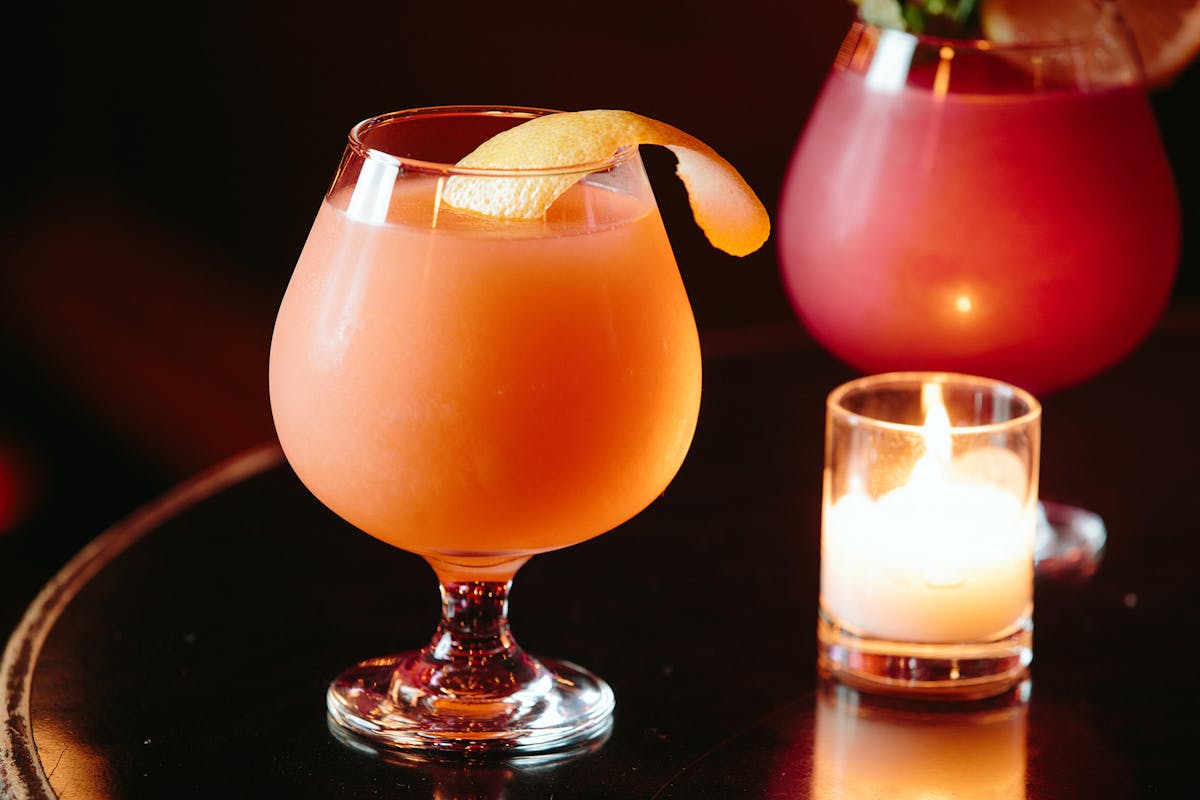 Ring in the new season with seasonal cocktails at Lucky's Lounge! We have a wide variety of cocktails to try this Spring. Rest assured there is something that everyone can enjoy on our seasonal menu. Take a trip over to Lucky's Lounge in the Seaport District of Boston for some after-work fun! If you've never been to a speakeasy before don't be surprised if you don't see a sign outside.
Triple Berry Lemonade
Nothing screams spring like a refreshing lemonade. Try our Triple Berry Lemonade, it is a combination of V-One Triple Berry, New Amsterdam Pink Whitney, lemonade, and cranberry. A refreshing sip of tart fruity goodness! Give it a try on your next visit to Lucky's Lounge.
Lucky's Punch
Bring on the fruit punch! Our Lucky's fruit punch is an expertly crafted blend of Plantation Stiggins Fancy Pineapple Rum, Plantation Overproof, Pimento Dram, orange, cranberry, Tiki bitters, and nutmeg! It sure does pack a punch of flavor!
Red Spiced Sangria!
No matter the season you can never go wrong with sangria! This drink is easy to customize to your liking so it never goes out of style. Our red spiced sangria is a muddled blend of red wine, Hennessy, white rum, orange, pear, and apple!
Red Blue Blueberry Rickey
This drink provides you with a burst of energy that will get your evening started. Triple Eight Blueberry, Red Bull Blue Edition, and lime juice come together to create this electric drink. Ordering this drink will put you in the mood to have a good time during your next visit to Lucky's Lounge.
Seasonal cocktails at Lucky's Lounge
What are you waiting for? Make a reservation at Lucky's Lounge in the Seaport District of Boston today! Take a look at our drink menu and take a look at the seasonal cocktails we have to offer this Spring! A good time is guaranteed when you spend an evening at Lucky's Lounge!