Weekday Happy Hour at Lucky's Lounge!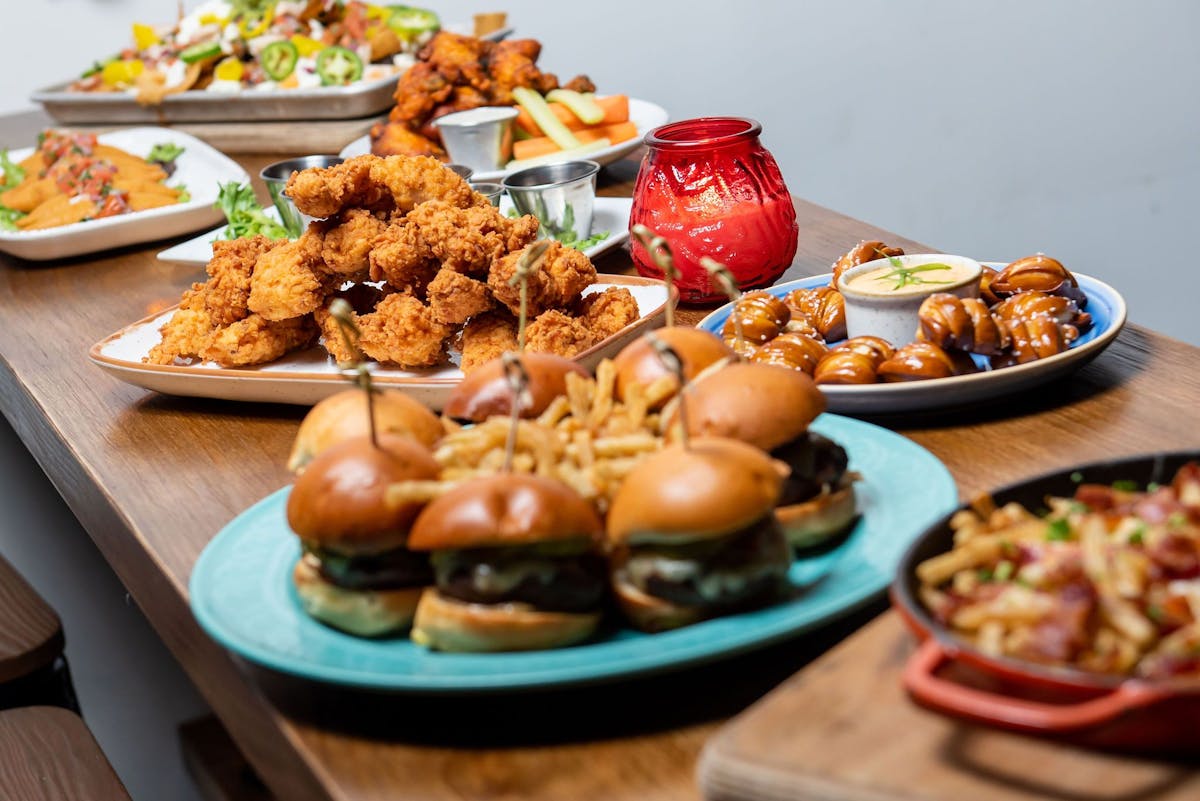 Every weeknight from 4 pm - 8 pm, Lucky's Lounge hosts a different themed happy hour! This is one of the only spots in Boston where you can enjoy a happy hour, so you're going to want to keep reading to discover the deals we have throughout the week!
Monday Madness
Hate Mondays a little less with our Monday Madness happy hour. If you choose to dine with us, you'll get 50% off of all appetizers! This is a great way to start off your week, and make Mondays a little less painful.
Taco Tuesday
Everyone loves a good Taco Tuesday! Enjoy $3 tacos when you dine with us on Tuesdays. One of our fan-favorites is the Blackened Shrimp Tacos, made with salsa fresca, avocado & lime crema, and hand cut fries.
Tender Trap Wednesday
Where else can you enjoy $1 hand-breaded tenders in Boston? No place rather than Lucky's Lounge! On Tender Trap Wednesdays, enjoy this special from 4 pm - 8 pm.
Na-Cho Average Thursday
This is certainly not the typical Thursday in the city, because at Lucky's Lounge, you can enjoy our $10 nacho test kitchen! We've got the best nachos, made with grilled chicken, black beans, pico de gallo, guacamole, cheese sauce, jalapeno, lime crema, and flour tortillas.
Freak-Out Friday
Just as we started the week, we're going to end the week. Take 50% off of any appetizer on Fridays at Lucky's Lounge. Between Cheeseburger Sliders, Crunchy Tuna Roll, Fried Calamari, Buffalo Cauliflower, and so much more, this is the best deal in the city of Boston!
Contact Lucky's Lounge for More Happy Hour Information
If you're still curious about what our weekday happy hour entails, or you have any other questions about our menu or restaurant, please don't hesitate to reach out to us today. Lucky's Lounge provides fantastic food and lively atmosphere, all under the roof of a speakeasy. For more information, please call us at (617) 357-5825 or fill out a contact form on our website today.