Weekday Happy Hour is Back!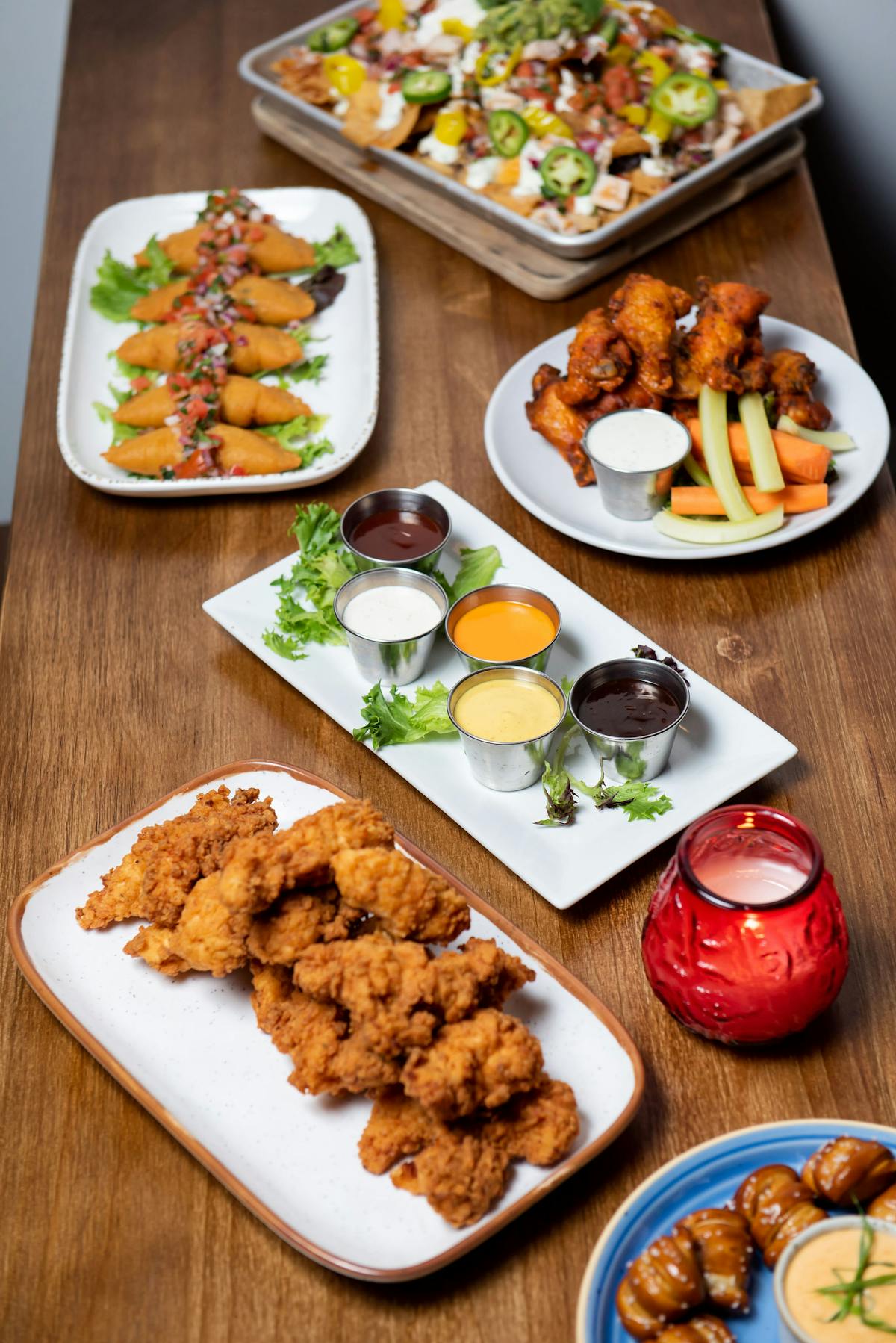 What better way to spend your week than at Lucky's Lounge indulging in great pricing on menu items from 4-8 pm? While you won't find a Happy Hour for drinks in Boston, you can indulge in amazing appetizers, and menu favorites and even enjoy live music. Visit Lucky's today and enjoy all of the happy hour specials!
Monday Madness
What's better than one appetizer being 50% off? All appetizers are 50% off! During Monday Madness, you can enjoy all appetizers, including Lucky's favorites like cheeseburger sliders served with caramelized onions, pickles, and a truffle aioli sauce. Better yet, try our fried favorites like fried pickles, buffalo cauliflower, and bacon cheese fries! Don't forget to bring your friends every Monday!
Taco Tuesday
Skip Taco Tuesday at home and join us at Lucky's Lounge for $3 taco specials! Our blackened shrimp tacos are served with salsa Fresca, avocado & lime crema, and a side of hand-cut fries; what more is to love? These tacos will blow your mind, and all for $3!
Tender Trap Wednesday
Are you looking for a way to get through the middle of the week? Lucky's offers tender trap Wednesdays to promote our $1 hand-breaded tenders; make them any way you want by getting them tossed in buffalo, bbq, honey mustard, or ginger chili sauce!
Na-cho Average Thursday
This Thursday's happy hour is one you will not want to miss! Enjoy a $10 nacho test kitchen appetizer to snack on while enjoying our signature and seasonal cocktail specials! While enjoying your craft cocktails and nachos, check out the live music we'll have in store for your visit!
Freak Out Friday
Why not end your week how you started it with another special of 50% off all appetizers? Lucky's is the perfect spot to end your work week with coworkers or to begin your date night. Who doesn't love half-off appetizers to start their weekend?
Join Happy Hour at Lucky's Lounge
Come visit Lucky's Lounge this week to enjoy our daily happy hour specials! Every weekday from 4-8 pm, you can enjoy specials like half-off appetizers, $3 tacos, and much more! For more information about our happy hour specials, please call us at (617) 357-5825! We look forward to serving you soon!