What to Know About Our Draft Beer Selection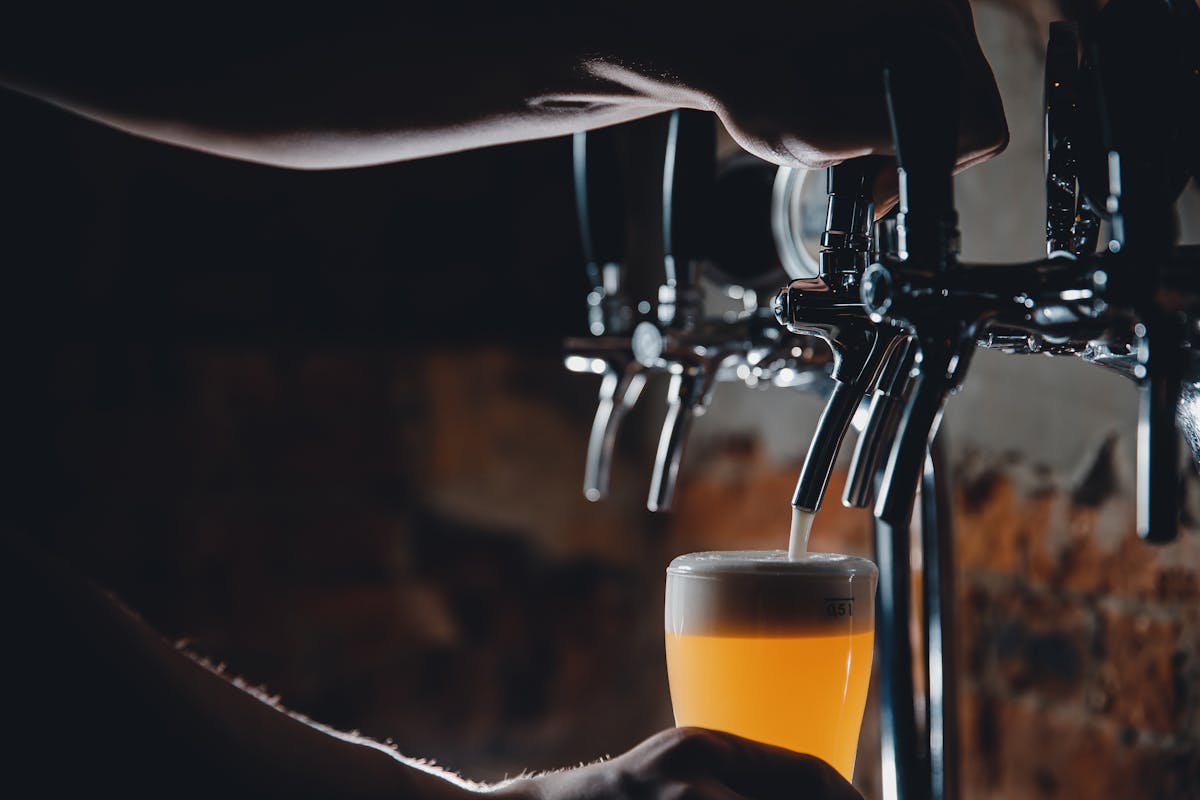 Draft beer refers to beer served straight from a keg or cask. Rather than being in a can or bottle, it comes from a bar's pumps. Draft beer is a pressurized beer that is carbonated differently than bottled or canned beer. If you want to learn more about draft beer and our selection at Lucky's Lounge, continue reading!
The Selection Itself
The following draft beers can be found at none other than Lucky's Lounge.
Proclamation Ale Comp, Full Gamma
Warwick, RI - Triple IPA - 9.5%ABV
Guinness, Draught
Saint James' Gate, Leinster, Ireland - Stout - 4.2% ABV
Lone Pine, Oh - J
Portland, ME - Hazy / Double IPA - 8.1%ABV
Fonta Flora Brewery, Meemaw
Morganton, NC - Cherry Sour - 4.8% ABV
Austin Street Brewery, Patina Pale
Portland, ME - Pale Ale - American - 5.3%ABV
Allagash, White
Portland, ME - Wheat Beer- 5.2%ABV
Mast Landing, Champ Lager
Westbrook, ME - Lager - American - 5%ABV
Maine Beer Company, Lunch
Freeport, ME - IPA - American - 7%ABV
Draft Beer at Speakeasies
The United States had over 3,000 small breweries in the days before Prohibition. There were no restrictions on the number of traditional breweries in a large town like in the middle of the 20th century. Due to the Prohibition, many of these brewers went out of business and got rid of their hardware. To keep the equipment in good shape for post-Prohibition recovery, they brewed sodas and other non-alcoholic drinks. As well as brewing beer, some of these establishments may have supplied alcoholic beverages to speakeasies, which are illegal drinking establishments.
Our Take on the Speakeasy Vibe
The food and drinks at Lucky's are as impressive as the entertainment. Any night of the week is a good time at this 1920s speakeasy with its discreet entrance, underground location, and lively atmosphere. It's a Seaport District after-work rendezvous, retro supper club, late-night speakeasy, and all-around homage to Sinatra, serving fusion dishes, good drinks, and cool tunes to a hot crowd on the down-low (since there's no sign out front). In the desirable Fort Point neighborhood of Boston, we've become the go-to venue for live music, great food and drink, and corporate and private events.
Contact Lucky's Lounge for Draft Beer Today!
Are you interested in learning more about our draft beer selection? Visit Lucky's Lounge to discover this variety today! We are more than happy to walk you through our menu and answer any questions you may have. You can get started by calling (617) 357-5825 or filling out a contact form. We can't wait to hear from you!