Comedy Show at Lucky's Lounge in the Seaport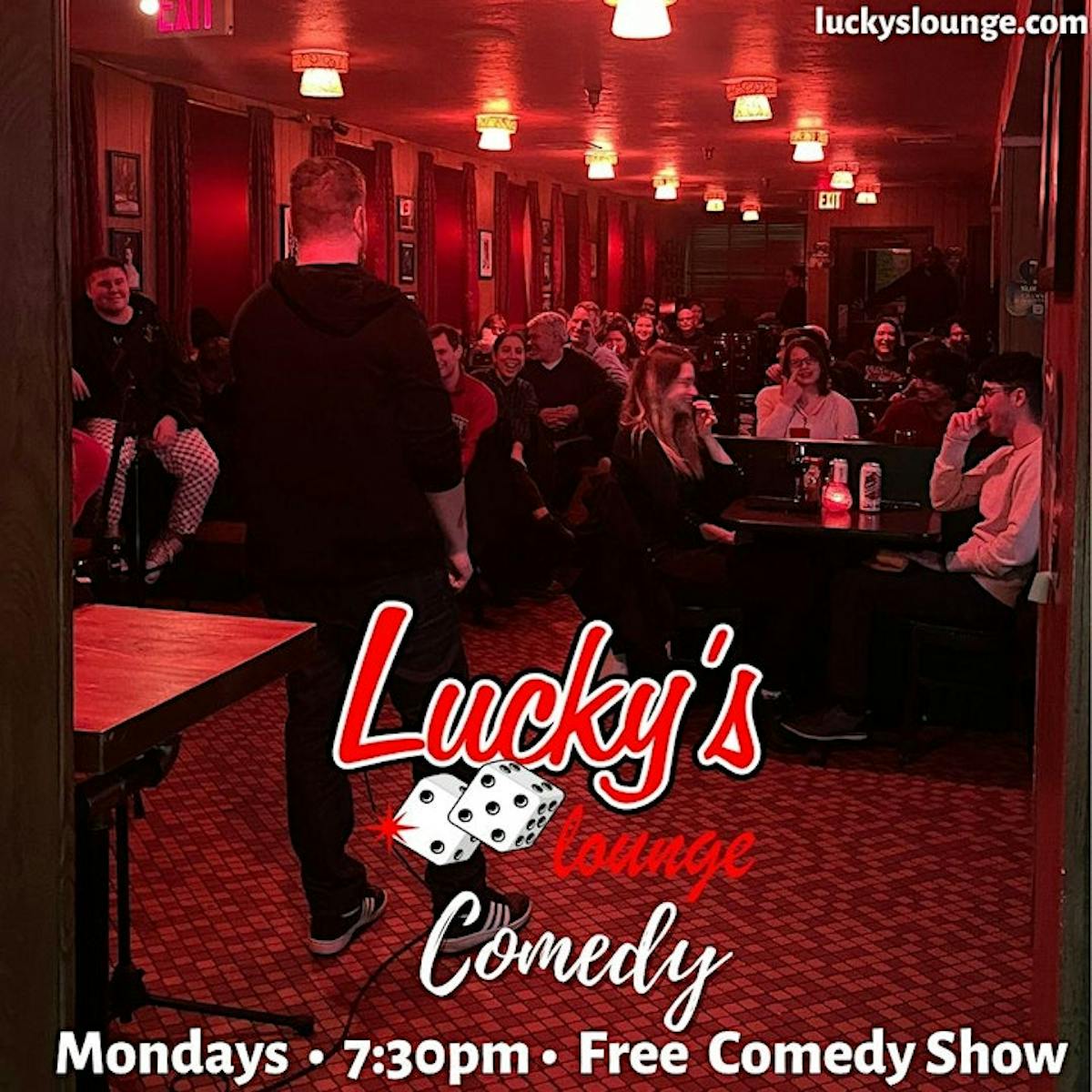 Are you ready for a night of laughter and entertainment? Join Lucky's Lounge for a Comedy Show that will have you in stitches! We've got some of the funniest comedians in the city. Whether you're a regular at Lucky's Lounge or it's your first time, this comedy event will leave you with a big smile.
Event Details: Comedy Show at Lucky's Lounge
Date: Every Monday night!
Time: Doors open at 7 pm | Show at 7:30 pm | Seating on a first-come, first-served basis
Location: Lucky's Lounge, 355 Congress Street, Boston, MA 02210
Lucky's Lounge: The Best Atmosphere in the Seaport
Before the laughter ensues, let's talk about Lucky's Lounge, your favorite haven of good vibes and great times. Lucky's Lounge over in Seaport is the ultimate chill spot. With a speakeasy atmosphere, admirable staff, and comedy and trivia, it's the perfect place to relax and catch up with your buddies over drinks or a delicious meal.
An Evening of Laughter and Entertainment
The Comedy Show at Lucky's Lounge guarantees an evening of side-splitting laughter and top-notch entertainment. Our handpicked comedians have mastered the art of tickling funny bones and will leave you laughing with their witty observations and hilarious anecdotes. Prepare for an extraordinary night as they take the stage and deliver a comedy show you will never forget. Lucky's Lounge's vibrant and lively setting sets the perfect stage for the comedy extravaganza. Share laughs with fellow audience members, and let the night's merriment elevate your spirits.
Indulge in Lucky's Appetizers
Of course, we must remember the culinary delights that Lucky's Lounge offers. Our extensive menu features a delectable range vittles, making it the ideal place to satisfy your cravings before, during or after the comedy show. From mouthwatering appetizers to signature cocktails, Lucky's Lounge offers a culinary experience that complements the entertainment perfectly.
Get Your Tickets Now!
Take advantage of the laughter-filled night at Lucky's Lounge! Secure your tickets for the Comedy Show now through Eventbrite and guarantee you a night of hilarity! Contact us today for any further questions!