Delicious and Easy-to-Make Recipes Inspired by Our Menu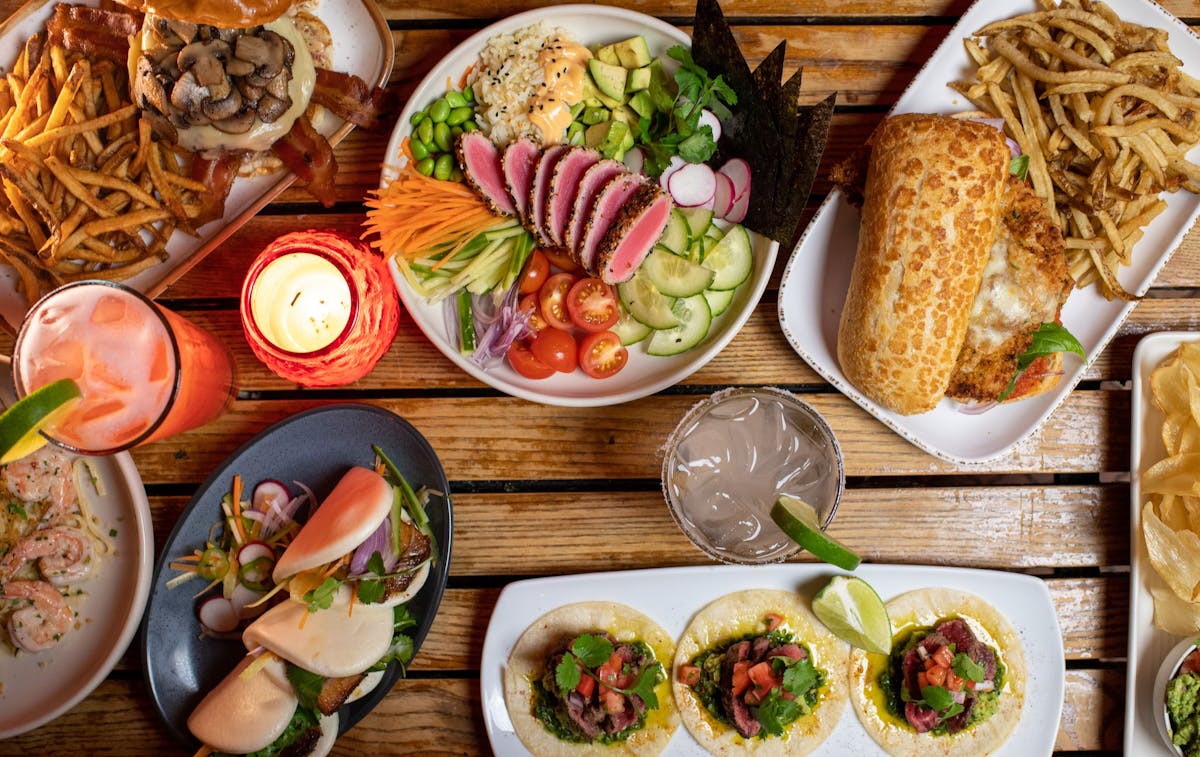 If you're in the mood for Lucky's appetizers but you don't feel like going out tonight, we've got you covered! Below are recipes for three of our popular appetizers. Continue reading to learn more about how you can bring Lucky's to your home!
This recipe requires caramelized onions, aged cheddar cheese, pickles, and truffle aioli!
Instructions:
Shape ground beef into mini patties and season with salt and pepper.

Cook patties in a skillet for 2-3 minutes per side.

Caramelize onions in the same skillet.

Slice slider buns and place mini patties on the bottom halves.

Top with aged cheddar, caramelized onions, pickles, and truffle aioli.

Bake at 350°F for 2-3 minutes until cheese melts.

Cover with bun tops and serve warm. Enjoy!
This dish requires thinly sliced steak, corn tortillas, Chimichurri, Avocado, and Pico de Gallo.
Instructions:
Marinate and cook thinly sliced steak.

Prepare chimichurri sauce with herbs, garlic, oil, vinegar, salt, and pepper.

Make pico de gallo with tomatoes, onions, jalapeños, cilantro, lime juice, salt, and pepper.

Warm corn tortillas.

Slice-cooked steak and assemble tacos with chimichurri, avocado, and pico de gallo.

Serve and enjoy!
The last recipe for our famous Nachos includes tortilla chips, black beans, pico de gallo, guacamole, cheese, jalapeno, and lime crema.
Instructions:
Layer tortilla chips with black beans on a baking sheet.

Prepare pico de gallo and guacamole.

Sprinkle cheese and sliced jalapeños on top.

Bake at 375°F (190°C) for 8-10 minutes.

Whisk lime crema ingredients together.

Drizzle lime crema over nachos, top with guacamole, pico de gallo, & enjoy!
Contact Lucky's Lounge for More Information
If you enjoyed this blog post highlighting some of our recipes, please be sure to let us know! We appreciate your feedback and would love to hear if there's anything else you'd like us to share. To get in touch with us, please contact our team by calling (617) 357-5825 today. We can't wait to hear from you!