Get Your Laugh On Monday Nights At Lucky's Lounge Comedy Night!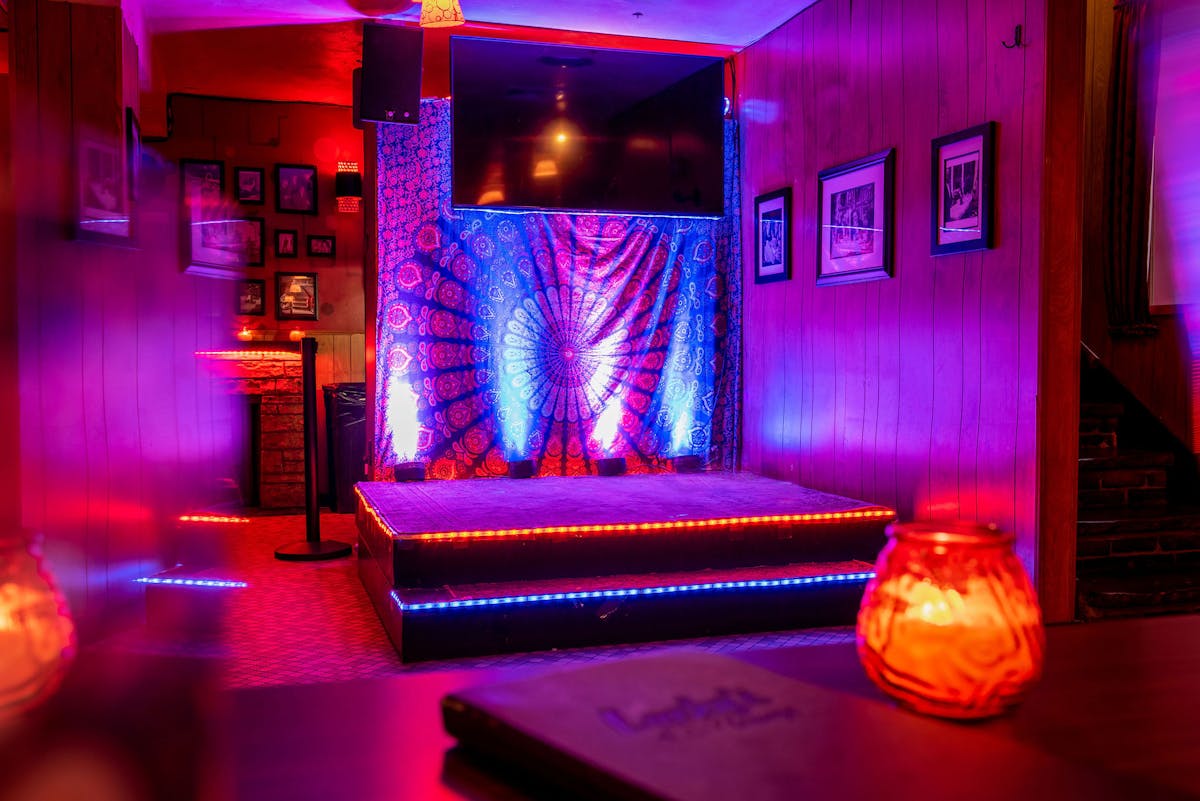 Looking to start your week with a good laugh at one of Boston's best comedy clubs? Look no further; Lucky's Lounge offers free standup comedy shows in the Seaport every Monday night! Doors open promptly at 7 pm, and the show starts directly at 7:30. Seating is based on a first-come, first-served basis, so be sure to get here early and enjoy one of our delicious cocktails! Our hilarious Comedy Mondays offer an excellent opportunity to crack up and enjoy an underground speakeasy bar in your favorite area in Boston, the Seaport!
Featured Comedians at Our Monday Comedy Night in Seaport
Get ready to be amused by New England's best comedians, who have been featured on various platforms such as Netflix, Comedy Central, HBO, and more! With respect to our wonderful comedians, we ask you to arrive 30 minutes early to secure your spot. Our shows are for your laughing entertainment, and we truly put our best comedians out on stage! They can't wait to get you laughing soon!
Things to Know About Lucky's Lounge Monday Night Comedy Show
Our hilarious Monday night comedy shows are a great way to spend a night out with friends after work, get dinner and a laugh with co-workers, or break the ice for a first date night. At Lucky's Lounge, you will be able to enjoy classic cocktails and notable menu items in our speakeasy-like atmosphere because here at Lucky's, we take our food and drink as seriously as its entertainment. Join our discrete underground location to enjoy free lively entertainment for a guaranteed good time every Monday night!
About Our Monday Night Comedy Show
At Lucky's, our hilariously funny comedy show begins promptly at 7:30 pm every single Monday night in Boston's Seaport district. We recommend arriving at least 30 minutes before the show starts at 7 pm. This will allow you enough time to claim your seats and order one of our delicious drinks and appetizers! The seating for our shows is first come, first serve, and you'll want the best seats in the house with our lineup of comedians. All guests must be 21+ to attend a comedy night, but the good news is, it's free of charge!
Visit Lucky's Lounge for Comedy Mondays
Get ready to laugh the night away at Lucky's Lounge in Seaport! Our underground location and lively atmosphere all mirror a 1960s speakeasy that's a guaranteed good time any night of the week. With shows starting at 7:30 pm, arrive early or make a reservation for dinner before the show today. Please call us at 617-357-5825 with any questions about comedy Monday. We can't wait to serve and make you laugh soon!