Industry Night Mondays at Lucky's Lounge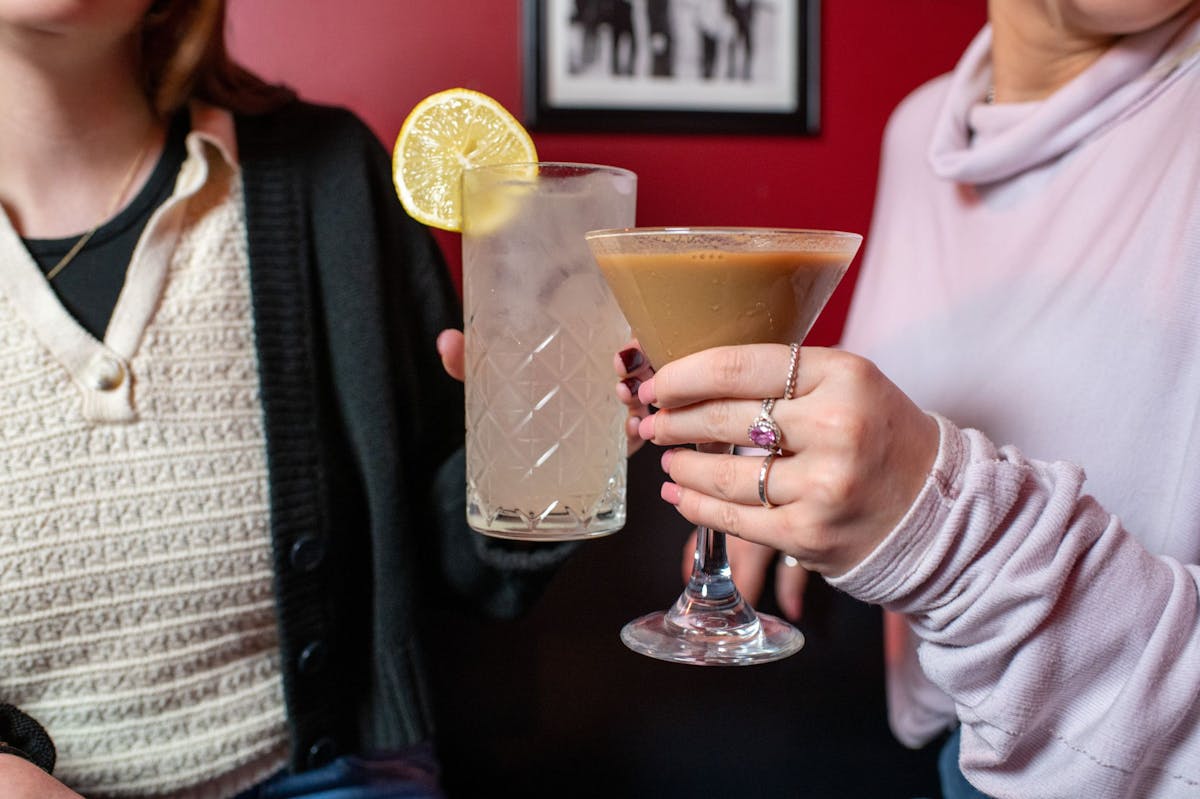 Lucky's Lounge is the perfect spot for you! Located in the city's heart, this hidden gem hosts an exclusive event every Monday night called Industry Night. Enjoy secret specials and a lively atmosphere.
Unveiling the Secrets of Industry Night
As the sun sets and the moon rises, Lucky's Lounge becomes a welcoming retreat for industry professionals seeking solace and companionship. The purpose of Industry Night is straightforward: to offer a dedicated venue for those who work tirelessly in the lively hospitality and service sector. Whether you're a bartender, server, chef, or manager, this occasion acknowledges your hard work and presents a well-deserved indulgence.
A Night to Remember
As you step into Lucky's Lounge on a Monday night, you'll immediately sense the vibrant energy that fills the air. The dimly lit interior, cozy booths, and lively chatter set the stage for an unforgettable evening. The ambiance is relaxed and inviting, providing the perfect backdrop for industry professionals to let loose and unwind.
Indulge in the Secret Specials
As you mingle with fellow industry workers, keep your eyes peeled for the hidden gems on the menu. These culinary delights are carefully crafted by Lucky's Lounge's talented chefs, offering a compelling mix of flavors and textures that will leave your taste buds craving more.
Community and Connection
Industry Night Mondays at Lucky's Lounge is not just about the food and drinks; it's about fostering a sense of community among hardworking professionals. In a world where long hours and demanding schedules can often leave individuals feeling isolated, this event creates an opportunity to connect with like-minded individuals who understand the industry's unique challenges. It's a chance to swap stories, share tips, and build lasting relationships beyond the confines of the workplace.
Embrace Your Inner Night Owl
Industry Night Mondays at Lucky's Lounge is a perfect solution if you work late shifts and struggle to find entertainment after work. This event celebrates the night owl lifestyle and offers a welcoming environment for industry workers to enjoy the late-night hours without feeling rushed or out of place. Lucky's Lounge has something for everyone, whether you're in the mood for a delicious cocktail, a satisfying meal, or a lively atmosphere.
Join Us at Lucky's Lounge
So, why wait? Mark your calendars and make Monday nights your new favorite day of the week. Whether you're a bartender seeking inspiration, a chef searching for new flavors, or a server needing a break, Lucky's Lounge invites you to join the Monday night revolution. Prepare to be captivated by the enchanting atmosphere, mouthwatering cuisine, and camaraderie that defines Industry Night Mondays at Lucky's Lounge. Take advantage of this extraordinary experience that celebrates industry professionals' hard work and dedication. Call us at (617) 357-5825 or fill out a contact form online.