Lucky's Lounge Menu Favorites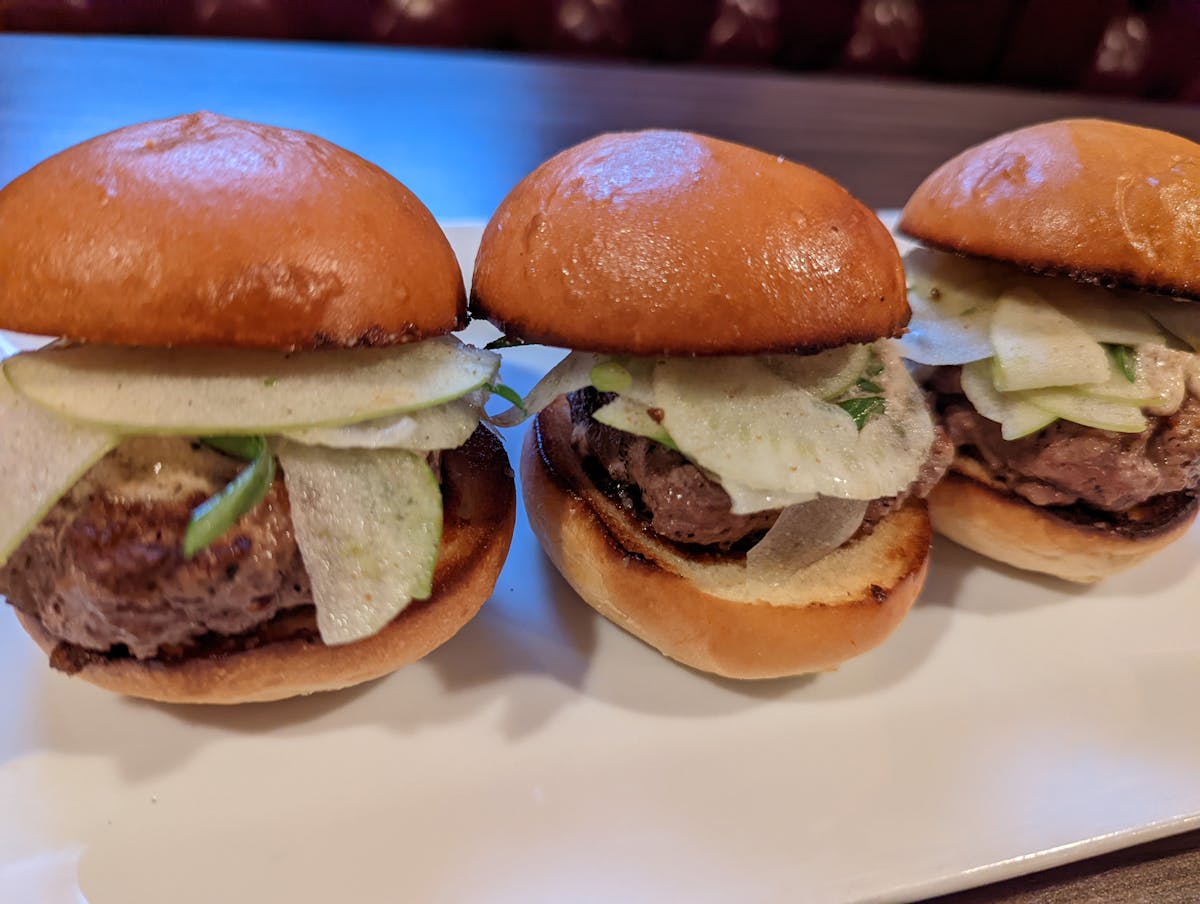 What's a night out without some delicious food? At Lucky's Lounge in Boston, you'll be pleased to know that not only do we have a menu filled with delicious cocktails but we have a menu filled with dishes as equally good as our drinks. You truly get the best of both worlds when you come by Lucky's. Our menu features dishes from a variety of regions and cultures. You can get a little bit of everything to really spice up your evening. There are so many different dishes you can mix and match to create a unique dining experience. Keep reading to see some of the dishes we will be highlighting, however, if you don't see your favorite item on the list don't sweat it. We had so many options to choose from it was hard to narrow it down to just a few.
Appetizers
Start your evening off right with an order or two of appetizers to share with your table. Some of our favorites from our selection of appetizers include the Korean chicken tenders and the wild boar sliders. The Korean chicken tenders are fried to perfection and have the most outstanding crunch when you bite into them. They are served in a traditional Korean style hot sauce, topped with sesame seeds, and served with a side of cucumber cilantro dipping sauce. This is definitely a crowd favorite! The wild boar sliders are the perfect blend of sweet and savory. Pulled pork topped with apple slaw, bbq sauce, 5 spice rubbed brie all served on a king's Hawaiian roll for an extra bite of sweetness.
Mains
Once you're done with appetizers move on to some main dishes. We suggest ordering our Memaws Mac if you're in the mood for something on the decadent side. This isn't just any regular mac and cheese. This mac and cheese are crafted with a blend of three kinds of cheese, okra, jalapeno, grilled corn, chorizo, and topped with corn bread breadcrumbs. Just the way Memaw made it! Try out this fun creative twist on this classic dish on your next visit to Lucky's.
Dessert
Close out your evening with something sweet, order a round of beignets for your table. This New Orleans-style dessert is similar to the fried dough but smaller in size and fluffier in texture. Once you have one you won't be able to stop eating them. They are very addicting so don't say we didn't warn you!
Dine out at Lucky's Lounge in Boston
Make a reservation today to secure your spot at Lucky's Lounge in Boston! Grab some friends and head on over to Lucky's! We are conveniently located in the seaport area. Take a look at the rest of our menu to see the rest of our offerings. We hope to be seeing you soon.