What Is A Speakeasy-Themed Bar Like?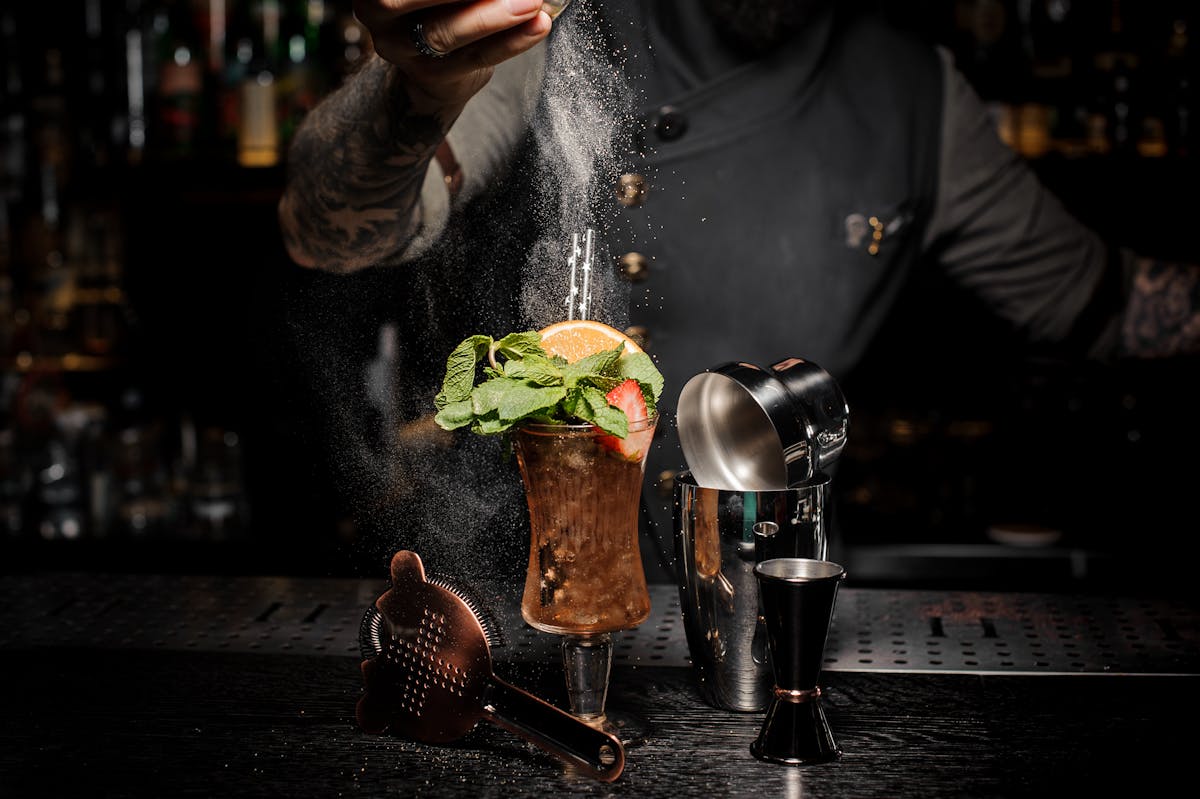 Speakeasies have evolved from what they used to be in the 90s. What was once an illicit, somewhat rebellious night bar where people sold alcohol illegally has now evolved into one of the biggest trends in the nightlife space. Speakeasies used to be the talk of the town, in hushed tones, of course, and while today they're not as exclusive as they used to be, they still come with this feeling of originality that you can't get from other random bars.
What Speakeasies Used To Be
The United States had a prohibition law that prevented people from consuming alcohol back in the 1920s, but this didn't stop one of the first speakeasies in America, Milk & Honey, and other speakeasy owners from selling their liquor behind closed doors to their selected few. The main feature of a speakeasy then was a reserved atmosphere, giant ice cubes, cocktails, a giant hidden door, and rules of invitation for entry. The main goal of speakeasies was to revive cocktail culture in America, to show people that alcohol was more than a beverage to get intoxicated from and that cocktail mixing was an art. Today's modern speakeasies still align with the 90s, mystery, hidden doors, and good alcohol. The only difference is they're not illegal anymore.
How To Find A Speakeasy-Themed Bar
If there's one thing that speakeasies have managed to hold onto, it's their mystery. From phone booths to museums, speakeasies will do anything to conceal the activities within their bars. Modern speakeasies are still off the grid, but not enough that they can't be found. Most speakeasies today can be seen from a simple google search or by word of mouth. A bunch of them still have secret passwords, codes, and inconspicuous locations, so before you head on out, make sure you know what to look for and say when you get to your selected location.
What To Wear To A Speakeasy Bar?
If you're going to spend the night out at a speakeasy, you must dress to impress, keeping the culture alive; you'd need your finest vintage attire, paired with sparkly jewelry and the best dancing shoes you can find. However, remember that most modern speakeasies don't have a dress code, so dressing up to catch a drink isn't your thing. However, if you still want to have the speakeasy experience and enjoy your cocktail, you can always wear casual clothes.
Contact Lucky's Lounge Today
If you're on a night out and willing to try something new, a speakeasy-themed bar might be what you need. Lucky's Lounge has one of the best speakeasies in the business. Our cocktails are unique, and the speakeasy experience is as accurate. Don't forget to bring your dancing shoes! Give us a call at (617) 357-5825 for more information!