Play Trivia at Night in Seaport!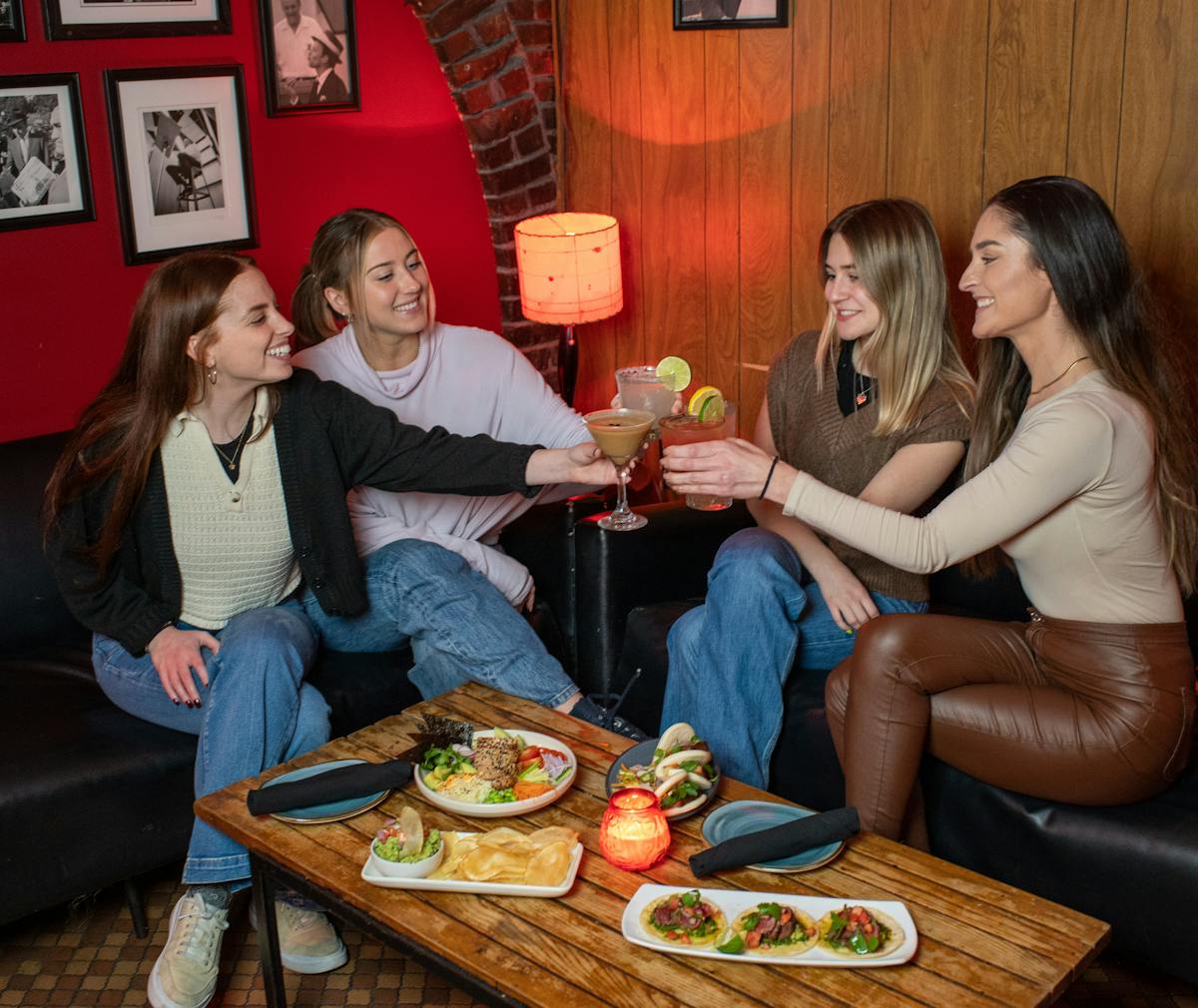 Are you looking for a chance to win prizes and test how smart your team is at a Trivia Night in Seaport? Every Tuesday night at 7 pm, you can follow the red light to Lucky's Lounge, an underground speakeasy! In addition, to our legendary Monday night comedy show, we are pleased to offer Seaport and Boston Tuesday night trivia!
Where Can I Play Trivia in Seaport?
Do you have what it takes to win trivia at Lucky's? Located in the Fort Point neighborhood, Lucky's Lounge is more than a hot spot on the weekdays for after-work cocktails and weekend activities. With Tuesday night trivia, you can prove to your coworkers you have what it takes to win! Visit Lucky's at 7 pm with your dream team and play the fast-paced game of trivia!
Test Your Knowledge at Trivia
Get your team together and head to Lucky's Lounge on Tuesday nights for a fast-paced game that features four-quarters of trivia questions, handout rounds, and more! While you are testing your knowledge, it's always fun to get competitive with the opposing teams, which is why incentive-based trivia has been such a hit! So, our staff at Lucky's encourages you to grab your favorite coworkers, friends, or family members to assemble your trivia dream team and test your knowledge for a chance to win Red Sox tickets, gift cards, and so much more!
Start With Happy Hour
In addition to playing trivia on Tuesday night at Lucky's, you can start your eventful evening early with happy hour! Every Monday through Thursday from 4-6 pm, Lucky's Lounge offers a special happy hour menu for you and your crew to enjoy delicious items from our food menu at a discounted price! We can't think of a better way to fuel your dream team, can you?
Attend Trivia Night at Lucky's Lounge
Let's find out if your dream team has what it takes to win Tuesday night trivia at Lucky's Lounge! The competition is fierce, so bring your game face. Every Tuesday night at 7 pm, you can test your luck; no cover is required, but we encourage you to reserve a table to focus on what matters. Beating your competition! Call Lucky's Lounge today at (617) 357-5825 or book your reservation through our website. We hope to see you soon!