What to Do at a Cocktail Lounge in Boston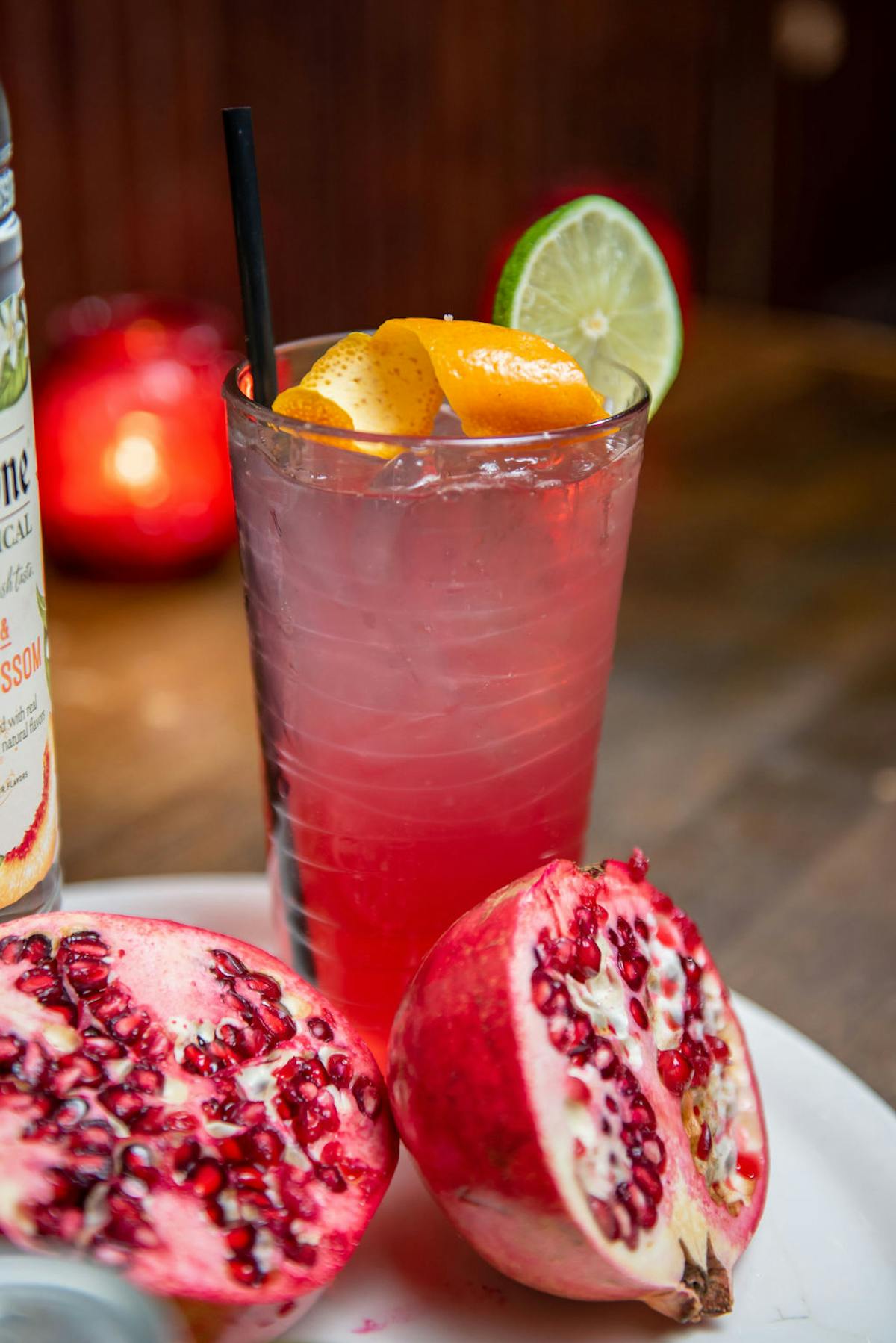 Uncover the perks of visiting a cocktail lounge in Boston. With extensive drink menus, cocktail lounges are perfect for a first date, a night out, or unwinding after a long day at work. Lucky's Lounge is a speakeasy-inspired cocktail lounge that draws a lively crowd daily.
What is a Cocktail Lounge?
Unlike a pub or bar, a cocktail lounge focuses on providing an extensive drink menu rather than relying on a large menu to bring in a crowd. Find a seat at the bar, reserve a table for your group, and relax with a craft cocktail. Enjoy excellent customer service and master mixologists for a great price! Continue reading to see what cocktail lounge is local to you in Boston.
Cocktail Lounge's in Seaport
Established in 2001, Lucky's Lounge is a lively cocktail lounge in the Seaport District and offers comedy nights, trivia, ample space for personal and corporate events and an exquisite menu of craft cocktails and chef created food for all to enjoy! Encompassing a speakeasy ambiance, Lucky's interior relies on cool toons and Sinatra-inspired homage to bring in the crowd. If you are looking to enjoy quality time, enjoy delicious cocktails, and eat some of the best food the city has to offer, or if you're looking to book your companies next outing, Lucky's Lounge is the place for you!
Classic Cocktails at Lucky's Lounge
At Lucky's Lounge, you can enjoy the classic selections of draft beer, red wine, white wine, and champagne or prosecco. Additionally, you will enjoy seeing a wide selection of seasonal and classic cocktails to suit your needs. See below a few of our favorite seasonal and classic selections you can enjoy during your visit to Lucky's Lounge!
Seasonal Cocktails
Christmas In Tokyo
Hibiki Suntory Whiskey, RumChada, Eggnog, Vanilla, Nutmeg
Apple Cider Margarita
Don Julio Blanco, Cointreau, Apple Cider, Lime, Orange, Fall Spice, Cinnamon Sugar Rim
Pear Of Dice
Fords Gin, Prickly Pear, Fall Spice, Lemon
Pomegranate Mule
Ketel One Peach & Orange Blossom, Pom Syrup, Lime Juice, Fever Tree Ginger Beer
Maple Bourbon Old-Fashioned
Woodford Reserve, Maple Liqueur, Orange, Cherry, Bitters
Classic Cocktails
Blood & Sand
Johnny Walker Black, Cherry Heering, Sweet Vermouth, Orange
French 75
Hendricks Gin, Lemon, Simple, Prosecco
Naked & Famous
Casamigos Mezcal, Yellow Chartreuse, Aperol, Lime
Painkiller
Plantation Dark Rum, Plantation O.F.T.D. Overproof, Cream of Coconut, Orange, Pineapple, Nutmeg
The Last Word
Fords Gin, Green Chartreuse, Maraschino, Lime
Visit Lucky's Lounge
Whether you work or visit the Seaport District often, Lucky's Lounge is a go-to venue operating on the down-low to enhance the speakeasy experience. This cocktail lounge offers great food & drink & corporate or personal events in the hot Fort Point neighborhood of Boston. Make a reservation online and experience Lucky's Lounge for yourself! For more information, call us today at 617.357.5825! We look forward to seeing you soon!